Carpe Pinot

5

min read
Before I knew it, it was June again, with its summer heat, chilled Sauv Blancs and lazy afternoons. And Pinot Days.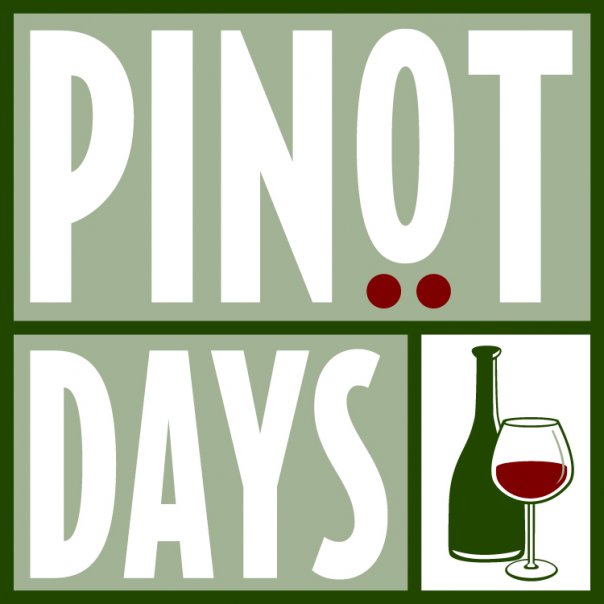 Pinot Days is a Love Child of Steven and Lisa Rigisich, a fantastic event that unites members of the trade, Pinot-curious and hardcore Pinot lovers alike.
After several years of attendance I can honestly say that this is an event I look forward to more than most, as it provides a unique venue for those of us passionate for Pinot.
It showcases both seasoned producers and newcomers to the scene, and many gems await your discovery throughout the room. Although impossible to taste and take in all, seize an opportunity for new finds that speak to your Palate, as the Pinot scene is as gratifying as ever.
I stood at the corner of the perimeter laden with tables covered with Pinot treasures of all sorts. From Napa to New Zealand this was a Pinot paradise. Mixed emotions overwhelmed my senses, where to begin… the bittersweet dilemma of which producer do I race to first and how many would I be able to lasso in a mere 3 hours (when I need closer to 3 months just to do the first row, A-K, some justice)
My answer is to ditch the dictionary and head left (for no reason other than to not lose valuable time ruminating).
I find myself offering my eager empty glass to a familiar smiling face of James Ontiveros and happily swirl his first Chardonnay (GORGEOUS – think piercing minerality, round mouthfeel and captivating yet subtle fruit). I even get a bear hug to go with my first Pinot of the tasting, a nice and skillful effort that is to be expected of the Master Vineyard Manager who is s a "go to" for most. It is the third wine that takes my breath away.
Native9 is James's prized Pinot Noir from his namesake vineyard (for more info visit www.native9wine.com) and it is no slouch. Mind boggles at the depth of character and the potential of this Gargantuan Pinot. I jokingly compared it to a sonogram of what the actual baby would become in a mere year and James heartily agreed. If you are a patient soul, don't hesitate to secure a few bottles of this treasure. You will not be sorry. This wine will surprise you in unexpected ways, it holds stories untold and it is unlike any other Pinot you have had. I am not talking about the quintessential characteristics of the AVA, nor the expert craftsmanship. I am talking of a Pinot with SOUL.
Have to go…darn. Miss it already. On a short walk (think LA Story), to my next victim I can't help but ponder what could beat this highlight… it turns out there was a surprise in store. I spot Durell on the label, always a welcome sign. Chris Towt offers me some SandHill Chardonnay along with a charming smile. I take a sip.
What just happened? I was momentarily transported from a noisy room to a lush garden with a distant babbling brook as I am meandering through a sophisticated yet inviting garden, and I find myself captivated and a willing prisoner of enticing fruit aromas that tickle my senses and leave me feeling giddy and warm.
Sounds like a cheesy commercial, but feels real. Don't believe me? Try for yourself (and if you ask nicely, you may be treated to a sip of Rose (69 cases) that is unlike any other I have had, round, sophisticated, with a great finish, (this is from the lips of a Rose-zilla, so draw your own conclusions).
And of course how can we forget Pinot (there was a Sign, just in case). Here comes the Dunstan in all its glory (think Mac truck with a grace of Baryshnikov that is as well endowed as … you feel the blank) Nothing here disappoints, in fact it takes an enormous power of will to extracate myself from these treasures…
Wes Hagen is a vineyard manager and winemaker of Clos Pepe vineyard with a twikle in his eye and always a tale to tell to accompany his offerings. That afternoon it was Breakfast, or, more accurately, Brunch talk inspired by some of the very dry sparkler he brought, along with a generous vertical of Clos Pepe Pinot. This was no ordinary egges and bacon, ladies, this was a serious thesis on all things Brunch, complete with homemade baked goods and jam with artful presentation a la Mr T (as in T Keller), a multi-course indulgence with copious Champagne pairings and a 4.5 hr minimum commitment.
On a serious note, Wes clearly knows his vineyard management at least as well as his Brunch ambitions, this renowned property boasts an impressive list of producers, sourcing the fruit that features such mega-stars as Brewer-Clifton, Ken Brown, Siduri, Loring, AP Vin, Diatom, Ojai Vineyard, Roessler and Copain. For more info, go to www.clospepe.com.
Anyone with the Avatar "wine good, fire bad" has to merit attention. If  Peter's deadpan sense of humor wasn't enough, (one of my first encounters with him rendered a memorable answer to the question: "where did you learn how to make wine?" – "Prison", he responded, without missing a beat), then his wine growing prowess has to be.
A well-regarded grower whose fruit is highly sought after, vintage after vintage, he makes his own wines under Point Conception and Cargasacchi labels. Look for them at www.pointconcepcionwines.com.
There were many more producers at this tasting whose efforts are more than worth mentioning, names such as Martinelli, the incredible dynasty with impressive history who routinely turn out stellar wines across the varietal board, the charming Auggie Hug with his dynamic portfolio of tasty offerings, the Londers, whose Parabol in many ways set a standard for the level of sophistication of Anderson Valley fruit, to name a few, plus so many others. I will get to them, I promise. Keep reading, and most importantly, keep drinking!