A Who's Who List on the California Wine Scene

7

min read
These winemakers have shown stellar talent and made many of their client's brands household names in wine geek circles. They are listed in random order.
Celia Welch
Celia h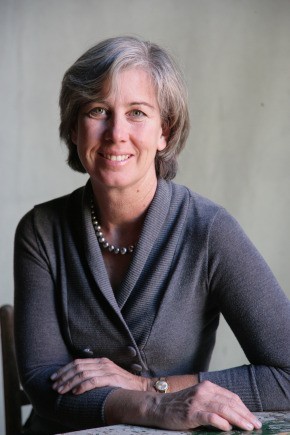 as been making wine for 30 years, starting at Mt. Veeder, moving on to Silverado, Robert Pepi and then Staglin Family, the brand which appears to be the Kevin Bacon of the California wine industry. You can trace virtually every notable winemaker's path to Staglin. She made wines from nearly every Napa appellation, from Mt. Veeder to St. Helena. Current consulting clients include Hollywood & Vine Cellars, Keever Vineyards, Barbour Vineyards, Nicali Vineyard, and Scarecrow. Celia also has her own brand, Corra Wines. Readers are advised to get on her mailing list as her wines are seamless objects of beauty and represent tremendous QPR (quality-price ratio)
Phillippe Melka
Phillip has been a winemaker for 15 years. He hails from Bordeaux, France, starting his career at Chateau Haut Brion, then moving on to Dominus and Petrus to name a few. He counts Haut Brion and Petrus owners as his mentors, as well as legendary consultant Michel Rolland. Phillip is a consulting winemaker for the following stellar wineries: ADAMVS, Ashe, Brand, Dana Estates, Entre Nous, Fairchild, Gandona, Gemstone, Hundred Acre, Lail, Moone-Tsai, Parallel, Perfect Season, QTR, Roy Estate, Seavey,  Skipstone, Tusk, Vineyard 29 as well as tending to his own brand, Melka Wines.
Thomas Rivers Brown
Thomas's career began in 1997 at Turley Cellars and experienced a meteoric rise to one of the most sought-after consulting winemakers in Napa Valley. He earned eight 100-point Wine Advocate Parker scores and two 100-point awards from Wine Spectator. Among his clients are such revered brands as Black Sears, Outpost, Aston, Maybach, Seaver, Revana, Casa Piena, Wallis Estate, Jones, Hobel, Vieux-Os, Double Diamond and the much heralded Schrader. His latest endeavor, Pulido~Walker, is his first from Pritchard Hill. His personal label is Rivers-Marie. Thomas and his wife Genevieve are owners of one of the most incredible vineyard sites in California: Summa Vineyard. Thomas is praised for his hands off minimalist approach to winemaking.
Paul Hobbs
A global figure Paul Hobbs is one of the most highly regarded and prolific winemaker and a pioneer in terms of his relentless internatioal pursuit of and historic vineyard sites and regions. His first job was at Robert Mondavi, then Opus One, Simi, Peter Michael, Lewis Cellars, and many more. He founded his own namesake winery in 1991 and Viña Cobos in 1999. He launched Vina Cobos in Mendoza, Argentina in 1999, as one of the first to recognize the winemaking potential in this country. RMP named Hobbs Wine Personality of the Year twice. He currently has fifteen winery clients he consults for in the United States (including Pinot Noir producers Chalone, Stewart Cellars, Guarachi Family and Walker Station), thirteen in Argentina, three in Chile, three in France, and one each in Canada, Juanicó Wines in Uruguay and Armenia, and has been looking at Ensenada, Mexico and China.
Helen Turley
Helen Turley was already known for Cabernet Sauvignon and Chardonnay in Napa when her brother asked her to produce Old Vine Zinfandel at Turley Winery. At Turley she found success in her signature winemaking style of using ripe old vine zinfandel grapes and natural yeasts. Eventually Helen started her own label, Marcassin, which produces Chardonnay and Pinot Noir. Helen Turley has had her hand in Pahlmeyer, B.R. Cohn, Turley Wine Cellars, Peter Michael Winery, Colgin, Bryant Family Vineyard, Martinelli, Green & Red, William Harrison, La Jota, Landmark and more.
Bob Levy
Bob Levy started his career as a winemaker at Rombauer in the early 1980s and then devoted 15 years as winemaker at Merryvale. During his tenure at Merryvale, Levy partnered with Real Estate Developer Bill Harlan to create a 'first growth' Napa red wine. The wine, Harlan Estate, became an instant hit with critics and consumers alike. Levy is responsible for Harlan Estate and the two other Harlan brands: Bond and The Maiden. Since his success with Harlan, Bob Levy started a personal brand, Levy & McClellan, with his wife Martha McClellan, who is a winemaker at Checkerboard and Dana Estates.
Ehren Jordan
A chance meeting with
Bruce Neyers at Joseph Phelps Vineyards set in motion a chain of events that landed Ehren in my list of the top winemakers of our generation and accounts for a brilliant career full of serendipitous coincidences. Bruce, then the national sales manager (who would be impressed enough to offer Jordan a full-time sales job, and later asked him to make wine) was dazzled by his ability to remember details with near-photographic precision. In 1994, Neyers was ramping up his wine label and offered Jordan a one-third stake to make the wines. At the same time, Jordan found work with Helen Turley, pruning vines and doing odd jobs not only for Turley's Marcassin label but for the Turley Wine Cellars label founded by Helen's brother Larry. At the time, Helen made the Turley wines which soon changed. Currently, Ehren works at both Turley Wines and Failla Wines.
Known for his uncanny ability to craft a wide range of wine personalities, from low alcohol soulful pinots and Syrahs from cooler sights to high-octane zins at Turley, Ehren founded his own brand in 1998 and sources fruit from his own Sonoma Coast vineyard as well as other select sites.
Herold started his career as the Research Enologist at Joseph Phelps Vineyards, where he helped dramatically raise quality on the celebrated label's wines, including the famed Insignia. After 7 years honing his craft he started his own label Merus. Herold and his consulting winemaking clients have been lauded on numerous occasions for fruit driven, concentrated, yet balanced wines. After selling Merus wines and producing alternative wines under his own Mark Herold Wines label, he also consulted for start-up luxury brands with his present and past clients including: Hestan, Kamen, Harris, Buccella, Kobalt, Celani, Maze, B Wise and The Vineyardist.
Luc grew up working on his family's four generation wine growing family Pinot Noir and Chardonnay domaine, Pierre Morlet & Fils, in Champagne.
He earned a Masters graduate of Enology from Rheims University and holds both a Viticulture degree and a MBA in Wine Business from Dijon Business School, Burgundy.
He had a variety of internships in Burgundy, Bordeaux, Champagne and the Southwest of France. Upon completion of graduate school, Luc's first full-time position was as the Assistant-Winemaker for the Val d'Or Champagne Cellars. In 1993, he replaced the Winemaker at a French subsidiary in St Helena, which brought him to Napa Valley. 1996 brought Luc back to California for his California sweetheart whom he later married. In the spring of the same year, Newton Vineyard hired Luc Morlet in replacement of John Kongsgaard with whom Luc had the opportunity to work through the first vintage. Also teaming up with renowned Bordeaux consultant Michel Rolland, Luc enhanced the four Bordeaux varietal estate on Spring Mountain and created the first Bordeaux blend ever at Newton. In spring 2001, Luc joined the Peter Michael Winery as Winemaker.  Luc's expertise in Bordeaux and Burgundy style viticulture and winemaking lent itself well to the Peter Michael mission of handcrafting classical wines from mountain vineyards. Continuing Helen Turley and Mark Aubert's legacy, Luc's technical leadership helped the Peter Michael Winery to improve upon its already acclaimed wines. In winter 2005, Luc joined the Staglin Family as their winemaker.  Working year round with renowned vineyard manager David Abreu, Luc's mission at Staglin family was to keep striving for the best expression possible of the uniqueness of the vineyard estate. In 2006, Luc and wife Jodie Morlet began crafting wines, in limited quantities, from unique vineyards of Napa Valley and Sonoma County, under the Morlet Family Vineyards label. Their wines immediately became incredibly exclusive and were even featured at the White House!
Luc's current clients include Bure, Cabaud, Carte Blanche, Vineyard 7 and 8 .
Kale Anderson
Currently a winemaker at Pahlmeyer crafting wines for the iconic brand, Kale's past jobs include Colgin Cellars, Terra Valentine, and Cliff Lede. Kale's mentors were David Abreu, Philippe Melka and Mark Aubert. His own brand, Kale Wines is getting buzz for his thoughtful, exquisite Syrahs.